Musashi Handmade Carbon Steel Shirasaya Katana Sword
Musashi Handmade Carbon Steel Shirasaya Katana Sword
Availability:
Usually Ships in 24 Hours.
Shipping Cost:
Calculated at checkout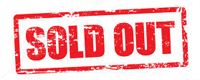 ---
Specification
Blade Material:
Carbon Steel
---
Product Description
The blade of the sword is constructed from carbon steel and features an aesthetic hamon. The sword comes very sharp and full tang. The saya is wooden with a natural stained finish. The saya has been crafted to contour the shape of the blade. And fits seamlessly into the handle. The handle is the same stained wood as the saya. When the sword is sheathed the handle and saya look like one solid piece. The handle has been crafted to contour to the tang of the sword. A single pin secures the tang in the handle of the sword.
The Shirasaya has a long history in the art of Japanese sword smithing. It is basically like the blade's 'pajamas', and is used as blade storage before the blades have been fitted as well as in times of peace, to store ancestral blades and to display the fittings, sans sword. It became popularized in the 21st century as a work of art on its own due to its simplicity and because of the film industry.
---
Find Similar Products by Tag
---
Find Similar Products by Category
---
Customers Who Viewed This Product Also Viewed