22" Robin Hood Medieval Crusader Knight's Short Sword - H209GD
22" Robin Hood Medieval Crusader Knight's Short Sword - H209GD
Availability:
Usually Ships in 24 Hours.
Shipping Cost:
Calculated at checkout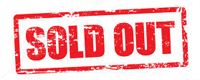 ---
Product Description
The blade of the sword is 440 Stainless Steel with a fuller down the center of the blade. The scabbard is highly ornate with detailed steel fittings. The guard is a solid design decorated with eagles. The handle is a rubbed design with bands of steel. The pommel is the classic Robin Hood design with a jewel in the center. A red tassel has hangs from the end of the pommel.
Robin Hood is perhaps the most beloved outlaw as well as one of those unsolved mysteries of folk lore. Was Robin Hood a real person. Robin Hood legends began as early as the 1300's in ballads, one specifically was about King Edward meeting an outlaw and employing him. However, one problem is the name Robin and Hood both of which were extremely common names in that age. Other historical references are found and quite a few but are they about the Robin Hood. We may not ever know if there was a man robbing the rich and giving to the poor but whether real or legend he has left his mark.
Specification

Blade Material: 440 Stainless Steel
Overall Length: 22 Inches
Blade Edge: Slightly Sharpened
---
Find Similar Products by Tag
---
Find Similar Products by Category
---
Customers Who Viewed This Product Also Viewed