1060 Carbon Steel Hira-Zukuri Wood Handmade Tanto Samurai Sword
1060 Carbon Steel Hira-Zukuri Wood Handmade Tanto Samurai Sword
Availability:
Usually Ships in 24 Hours.
Shipping Cost:
Calculated at checkout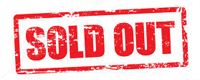 ---
Specification
Blade Material:
1060 Carbon Steel
---
Product Description
The blade of the Tanto has been constructed from High Carbon steel in a Maru Lamination. This process is created by repeated hammering of the blade so that the carbon is evenly distributed throughout the entire blade. The end result is a blade with a uniform hardness from the Kissake to the Tang. The blade has been constructed in a Hira-Zukuri design. This is the most traditional design of the Tanto. This style lacks ridge lines and features a flat blade design. The Saya is constructed of hard wood with a black piano lacquer finish. The Kurikata is a bright copper fitting. On each side of the Saya is a dragon. The dragon is inlaid mother of pearl. The Koiguchi has been constructed from bull horn. The Habaki is a one piece copper construction. The Fuchi is the same bull horn as the Koiguchi. The Tsuka is a Shirasaya style of black lacquered wood. The Mekugi is surrounded by a Ochre mother of pearl fitting. The Tsuka has been constructed to contour to the hand. A brown tassel has been included with the Tanto. The tassel has a loop for easy hanging. A Ochre jade lion has been hung from the center of the tassel.
The Tanto first made its appearance around the 8th century during the Heian Period. These first Tantos were almost always used as functional weapons and as a result did not much artistic quality. Another result of the their functional use was that not many survived from this period.

It was during this time, and the years up until the 16th century, that the Tanto was worn with the Tachi as the Daisho of the Samurai. Women would also sometimes wear a smaller version of the Tanto in their Obi for self defense.

This Tanto is a Shirasaya Hira-Zukuri style. The Tanto and all of its components are authentically made in the traditional style.

The Tanto includes: A Certificate of Authenticity, Jade Tassel, Gift Box, and Sword Bag.
---
Find Similar Products by Tag
---
Find Similar Products by Category
---
Customers Who Viewed This Product Also Viewed